Lead partner: FEV
LONGRUN is contributing to lowering the impacts of long haulage by developing different engines, drivelines and demonstrators with up to 50% Break Thermal Efficiency. Identified pathways can be found below.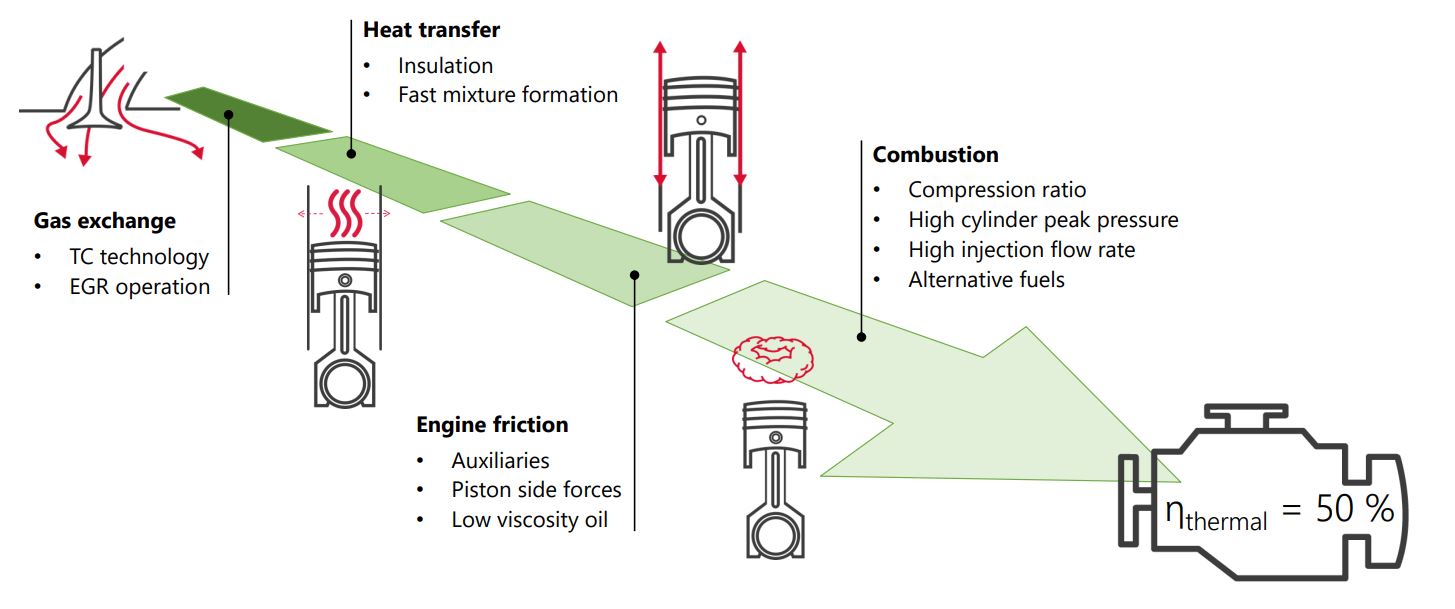 In order to achieve the EU target of 30% emission reduction by 2030 (compared to 2019) ICE optimization is mandatory, as ICEs are identified as an important contributor.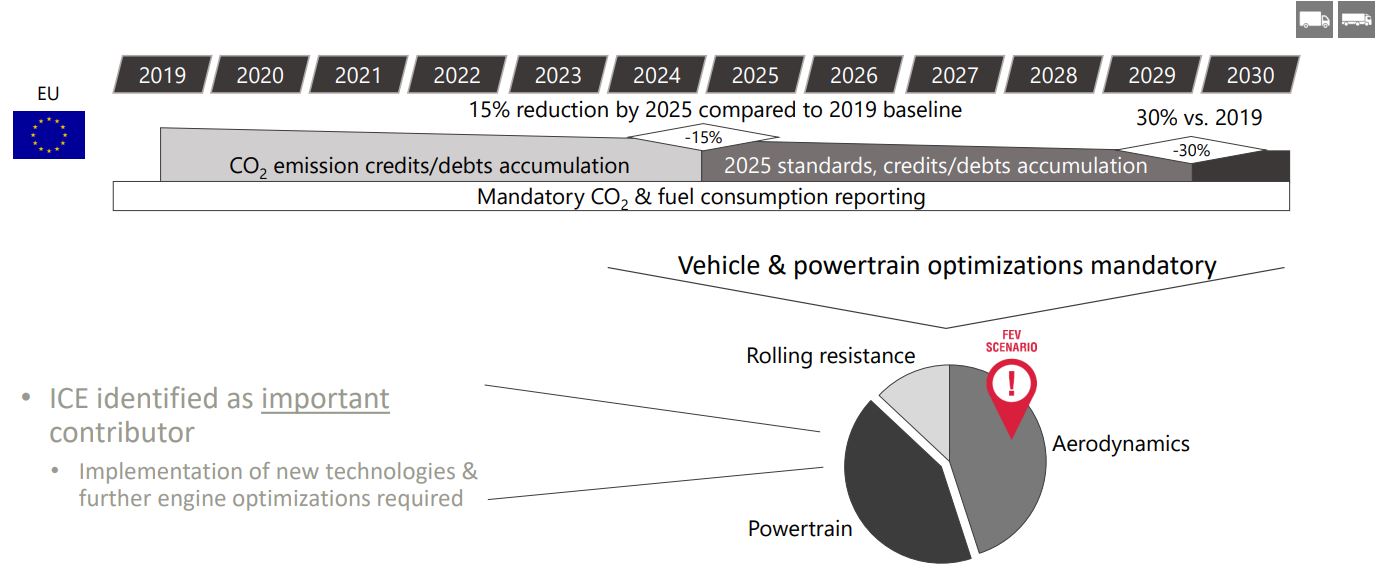 A set of three powertrains will demonstrate improved internal combustion engine efficiency; key target is improvements on reaching Peak Brake Thermal Efficiency (BTE) of around 50%.
Use case UCC2 focuses on demonstrating the potential for achieving 50% BTE in three HD demonstrator engines, by combustion control, friction reduction, air path optimization and heat loss reduction by:
Identifying the split in total thermal efficiency improvement considering mechanical efficiency, combustion control, air pass handling and heat transfer;
Experimental validation on engine test bench will be supported with thermodynamic and mechanical simulation work.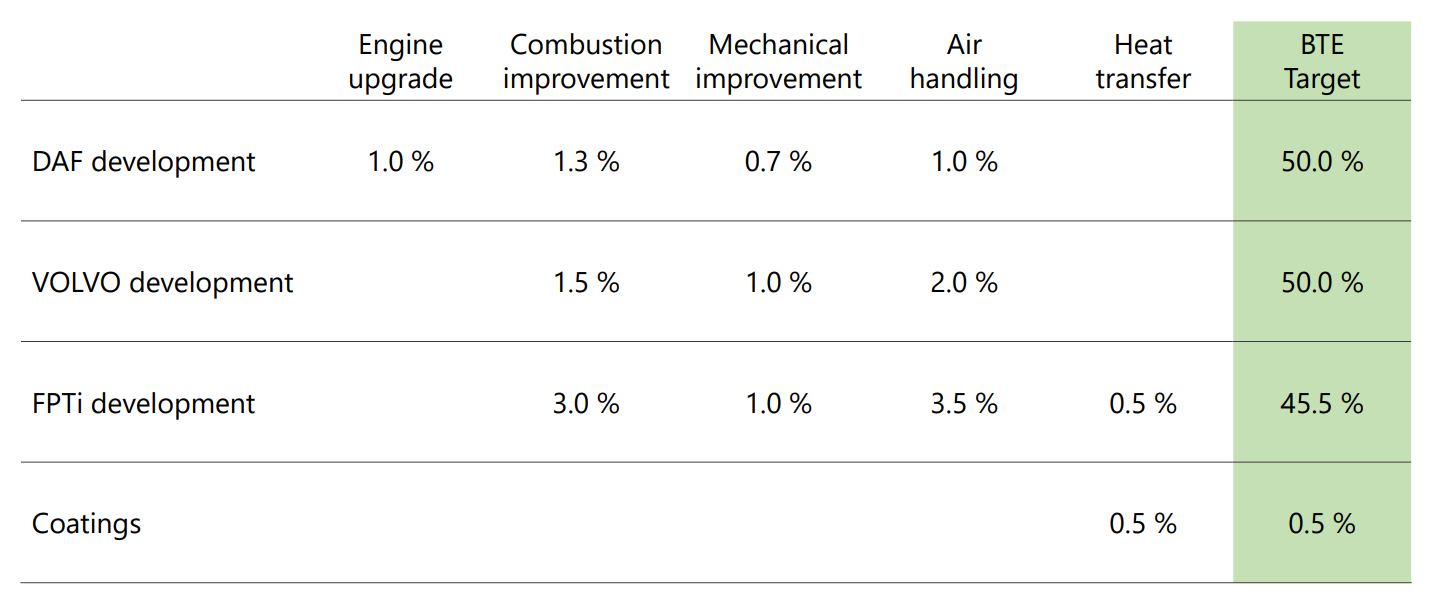 A broad suite of technologies is needed to enhance the thermal efficiency of the current state of the art internal combustion engines (ICE). The ICE thermal efficiency innovations to be implemented are presented below for Diesel based and for natural gas (NG) based (spark ignition) engines.
---
Want to learn more about the combustion process innovations, please have a look at the presenation below: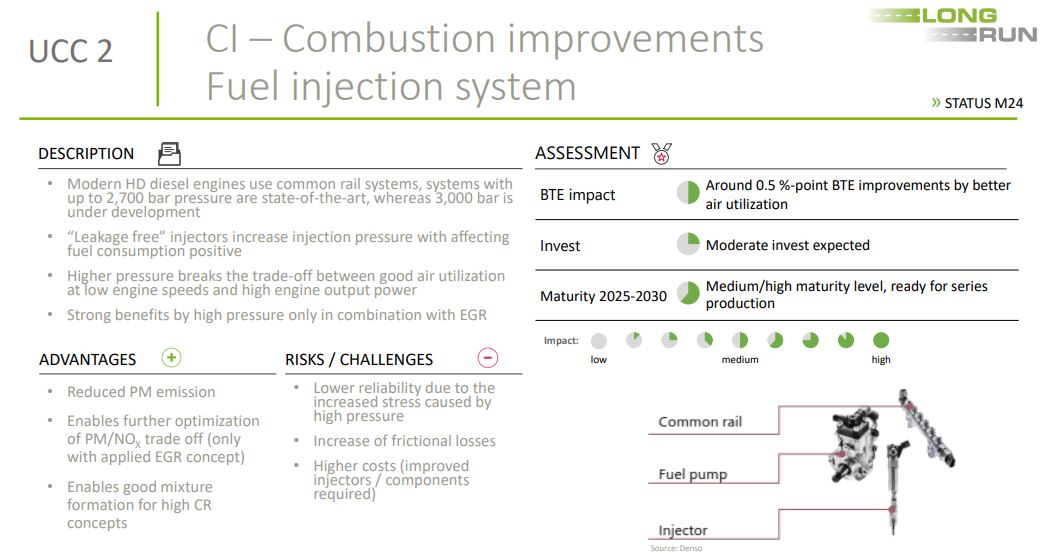 ---
Involved partners