FPT Industrial is the company of IVECOGROUP dedicated to the development, production and sales of powertrains for On-Road, Off-Road, Marine and Power Generation applications.
With more than a hundred years of experience in the industry, FPT Industrial has always been committed to introducing innovative technological solutions which offer excellent performance, reduced fuel consumption and minimized polluting emissions.
The company employs over 8,000 people on a worldwide basis, localized in 10 plants and 6 Research & Development centres. The commercial network of dealers and service points ensures the presence of FPT Industrial in more than 100 countries.
FPT Industrial's product range is extensive, featuring engines ranging from 2.2 to 20 litres with output from 30 to 740kW, and five and six-speed longitudinal transmissions with a maximum torque between 300 and 500 Nm. The range is completed by engine versions which use alternative fuels, including those running on natural gas (NG).
In FPT Industrial research centres, testing is carried out on solutions that allow engine emissions to be reduced, not only meeting actual Euro VI and Tier 4B regulations on emissions, but also working on future emission reductions. In addition, the study of combustion, thermal and mechanical loading have allowed the company to produce engines with a more efficient output.
FPT Industrial is also testing solutions using second generation biodiesels and high-quality synthetic fuels which can be extracted from various plant types and biomasses.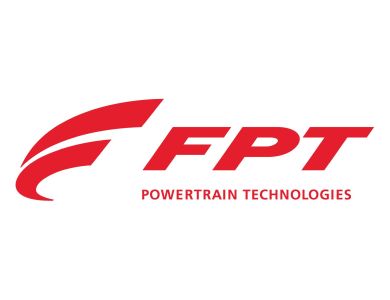 Located in Turin, Italy
Visit the Website
In the LONGRUN project, FPT Industrial will contribute to the development of HD LH Bio-methane Engine with Mild Electric Powertrain. Moreover, FPT will take care of and be involved in some Use Cases.
In the FPT Industrial R&D centers, testing is carried out on solutions that allow engine emissions to be optimized, not only meeting current Euro VI emissions regulations, but also looking at future emission reductions.
Particular attention is placed on the impact of bio-methane on the combustion process as well as on the emission reduction process in the after-treatment system.