Lead partner: IRIZAR
Objectives:
To achieve a 12% energy savings (compared to i6s 2018 reference vehicle) – Use Case IRIZAR Hybridisation – by the optimisation of hybridisation (2.5%), smart electric hybrid control architecture (3.0%) (customized Hybrid Control Module [HCM]) and smart auxiliaries (2.5%) and 2% from innovative solutions for connected vehicle -infrastructure and Predictive Cruise Control, demonstrated in a full coach demonstrator. Further, a 2% due to the improvements in aerodynamic behaviour, due low air drag that IRIZAR is developing from other projects. No activities or budgetary needs are included in LONGRUN on the air drag reduction;
To achieve 12% reduction of CO2 related to energy savings, apart from the use of HVO alternative fuel;
To deliver the findings of 'long haulage hybrid HVO fueled ICE coach' to 'emission, energy management & thermal management framework' for the definition of the inputs-outputs for VECTO adaptations.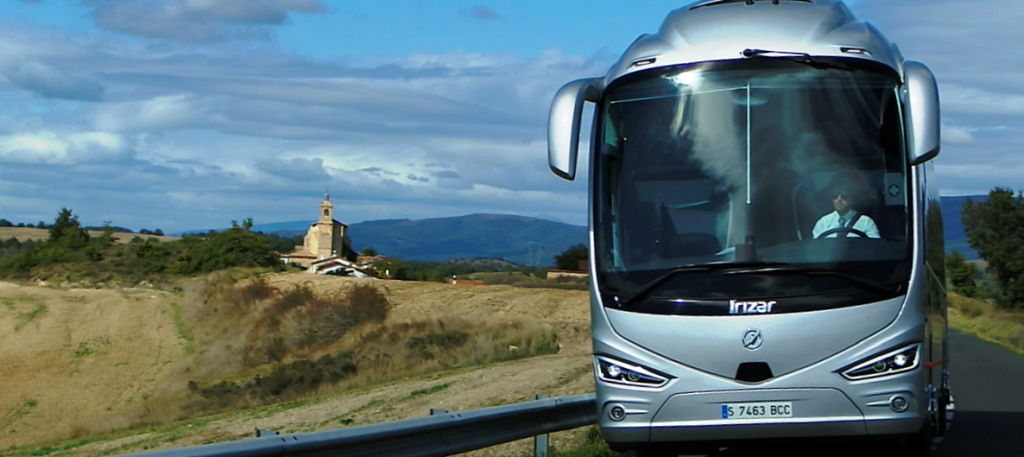 ---
1. Specs and characteristics of the implemented solutions [IRIZAR – Jun 2020]
Report on the definition of the specifications and detailed characteristics of the solutions that will be implemented in accordance with the initial evaluation carried out in terms of technical requirements, costs and availability of suppliers.
2. Design of systems and components: the new HCM [IRIZAR – Jun 2021]
Report on the developed individual advanced components and systems for the coach, detailing their technical design and innovative features.
3. Prototype coach incl: e-axle and connectivity [IRIZAR – Jun 2022]
Report on the manufactured prototype of the new coach after integrating all the developed devices.
4. Report on test results and validation [IRIZAR – Jun 2023]
Report on results obtained from the components validation tests and storage and energy management system tests.