With operations in more than 130 countries, Total is the fourth-largest international oil and gas major as well as a global leader in liquefied natural gas (LNG) and a major player in low-carbon energies. Thanks to our integrated business model, we also rank among the world's top ten refining and petrochemicals companies. We maintain a sustained level of output with the help of our 98,277 employees, producing 2.6 million barrels of oil equivalent (Mboe) per day and transporting 133 million metric tons of crude oil and refined products. Every day, we serve more than 8 million customers in our services stations worldwide. In 2017, we allocated $0.9 billion to research and development.
We aim to operate sustainably and have an active and positive presence in all our host countries – in such varied areas as safety, health, climate, the environment and shared development. We were among the first in the industry to publish measurable improvement objectives.
Climate issues are an integral part of our corporate strategic vision. We aim to help keep global warming below 2°C in relation to preindustrial levels by 2100 thanks to three levers: improving the carbon intensity of our current production mix, developing renewable energies and improving our energy efficiency.
We are the global benchmark in natural gas, operating along the entire natural gas chain on five continents. Over the past ten years, we have invested heavily in this area while working to reduce technical and logistical costs to make natural gas a more competitive option. Today, this energy source already accounts for nearly half of our production mix, making Total the world's second-largest private gas operator. We are also investing downstream in the gas value chain so as to keep pace with growing demand and carry gas all the way to residential end users. With our 2016 acquisition of Lampiris, we now market gas and power to one million European consumers. And through our 2017 acquisition of PitPoint, we are the leading provider of natural gas vehicle fuel in Europe.
PitPoint B.V. actively contributes to the development of service stations selling alternative fuels to professional and individual clients in Europe. Through ongoing innovation and investment in compressed natural gas (CNG), biogas, liquefied natural gas (LNG), hydrogen and electric vehicle charging points, PitPoint B.V. is ensuring that transportation and air quality go hand in hand.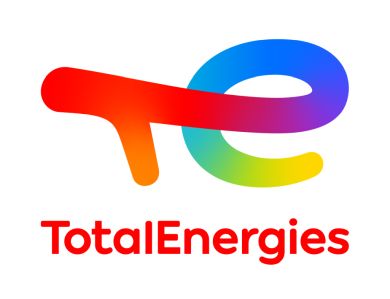 Located in Puteaux, France
Visit the Website
Total will supply bio-methane to CNH Industrial to enable the testing and the evaluation of engine performance and selected aftertreatment system with this renewable fuel.
The greenhouse gas emission savings for bio-methane used in transport can reach at least 80% on a well to wheel analysis in comparison to a fossil fuel.