Ford Otosan is a major automotive OEM in Turkey, designing and producing light/medium commercial vehicles, passenger vehicles, heavy duty trucks and diesel engines and transmissions for these automotive applications. Founded in 1959, Ford Otosan has the biggest R&D center of the Turkish automotive industry, with over 1,300 engineers developing advanced technologies for global competition. It is the global design and engineering center for Ford's heavy commercial vehicles and their powertrain.
Ford Otosan accounts for around 60% of Turkey's commercial vehicle production and over 60% of commercial vehicle exports. Ford Otosan not only developed and manufactures heavy duty truck and engines, also exported engine and heavy duty truck technology to JMC – China.
During the IAA 2018 in Hannover, Germany, the new Ford F-Max tractor with Ecotorq engine was unveiled and it was chosen to be the International Truck of the Year 2019 in Europe. Ford Trucks, with F-Max is being marketed in Europe and different continents globally. Current annual production capacity is 15000 units. Ford Trucks wide product portfolio covers long haulage, construction and road trucks between 16 and 40 tons. Future plan is to increase the market shares in European market with high-end technologies such as electrification, autonomy, connectedness and calibration optimizations that pave the way for high-end safety, comfort, cleanliness and efficiency in heavy duty truck segment.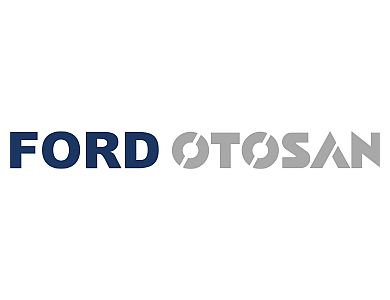 Visit the Website
In general, Ford Otosan is targeting to take role in every step towards developing a new electrification concept for its F-Max tractor series vehicles.
Ford will begin with the Requirements and Target Definition for Concept Study. Layout and Simulation will follow to get into the detailed design phase of E-Axle equipped tractor. Control System and Software Development for optimum Hybridization of the Truck with an E-axle will be developed. Predictive Hybrid Energy Management system and Start-Stop Concept for tractor will be developed for innovative electrification concept. Final Vehicle Integration and Vehicle Demonstration phase will be on the F-Max tractor.